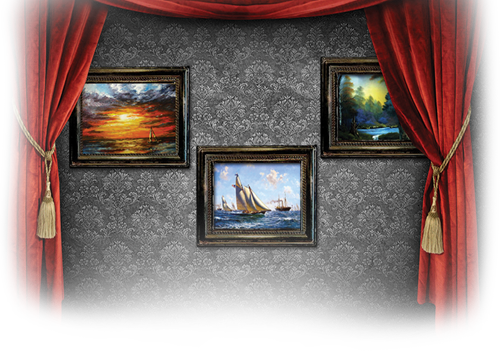 ART
We have many different types of art. We also have an in house artist that is very unique in many ways. Many of his art will be featured in our showroom.
FRAMING
Many art and photographs are very pretty as is, but if it is matched to the right frame, it will be in a totally different world. Framing is a very important piece to any art work. As it builds character and add to its existing master piece. We have many styles to choose from and a specialist to help.
CLASSES
We also have classes for those that want to learn the skills of painting. We also have classes for advanced artists to help improve their skill and quality. We can show you the basics of painting to the more advanced techniques to improve your skill.