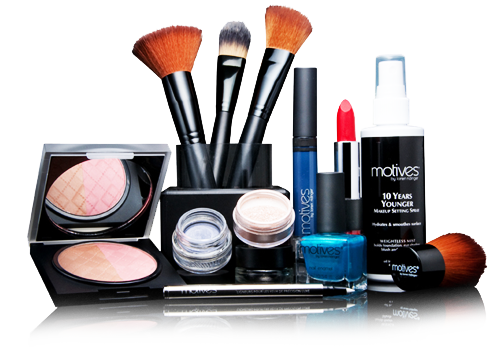 Http://www.motivescosmetics.com/tvc
Motives® Cosmetics
Market America Senior Vice President Loren Ridinger set out to create a luxurious cosmetics line that would appeal to the masses. What she created has become a phenomenon. Motives® by Loren Ridinger is the award-winning cosmetics line defined by its creator – a trendsetter that has changed the face of the beauty industry. Simple to use and sexy to wear, Motives cosmetics provide you with an amazing color payoff, a flawless look, and a luxurious feel and finish. With the trendiest colors and industry-leading ingredients to give your eyes, cheeks, lips, face and nails a beautiful look and feel, Motives Cosmetics – like Loren Ridinger – is changing the face of cosmetics.
About Motives Cosmetics and Motives by La La
Motives Cosmetics was introduced in 1997 and has grown into a hugely popular, customizable cosmetics line.  By using innovative color combinations and customization, Motives Cosmetics has developed a loyal following that includes world-famous celebrities and everyday women that simply want to look their best at an affordable price.
In January of 2012, NBA wife and reality show star La La Anthony added makeup maven to her resume when she partnered with longtime friend Loren Ridinger, creator of the award-winning Motives® by Loren Ridinger® cosmetics line, to create Motives® for La La, a line of makeup uniquely-formulated for every shade of today's modern woman.
Motives by La La feature mineral-based foundation, lipstick, blush, eye shadow, face shimmer and lip gloss formulated with an emphasis on Latina and African American women.